I love giveaway and I am taking part to
win Eclipse earrings giveaway and more
, you can take part too.
A small earring giveaway, in honor of ECLIPSE that's coming out at the end of the month.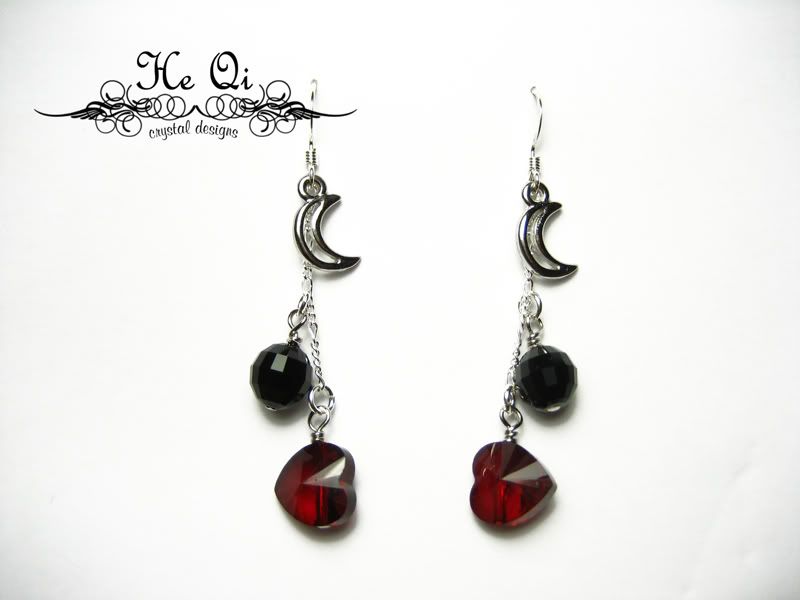 "Eclipse"-- only ONE pair will every be made, so rest assured you're getting something truly one-of-a-kind. Measures aprox. 4.5 cm in length, with SWAROVSKI hearts, disco balls, and rhodium plated moons on sterling silver chains and hooks. Value: $25
To take part in this giveaway just click on above link.
Opps I miss out this giveaway which ends 27 June, 2010. :(